Metal Roofs: Strong Against a Storm
While no roof can claim to be hurricane resistant, metal roofs are becoming an increasingly popular choice for areas like Southport, NC because of their proven ability to better withstand hurricanes. Metal roofing is generally considered the best option for hurricane-prone regions.
Hurricane resistance is not the only reason homeowners and businesses choose metal roofing. Metal roofs are also fire resistant and extremely durable, typically lasting between 40 and 70 years. They are environmentally friendly because they cut down on energy costs and are usually made of recycled materials. Plus, they deter pests whereas shingles can sometimes attract pests.
Who Installs Your Metal Roof Matters
Expert, meticulous roof installation is a major factor in the lifespan of any roof, but the stakes get higher with metal roofs. Metal roofing typically comes with a higher price tag than shingles and other roofing options. If you're going to invest in a metal roof, then hiring a roofing company you trust becomes extremely important.
Metal roofs can withstand winds of up to 140+ miles per hour (mph), but only if they are properly installed. At Willis Roofing, we are experienced and skilled in the latest metal roofing technology. As a local, family-owned roofing company, we hold our team of roofers to the highest standard of excellence. We know how crucial it is to get it right for homeowners and businesses in our region. Hurricanes are a real threat here and our customers are our neighbors.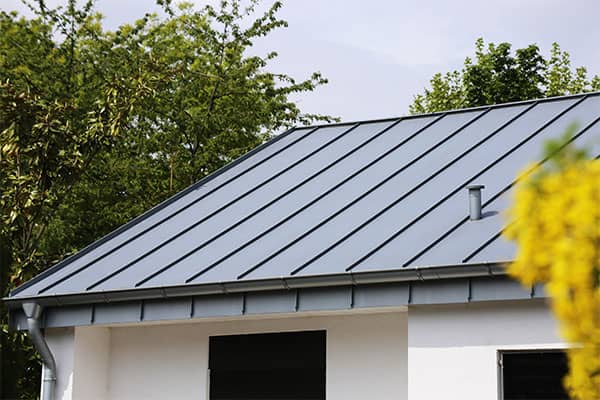 Residential Metal Roofs
In the past, homeowners have shied away from metal roofing because they weren't sure it would look aesthetically pleasing. However, metal roofs have come a long way and can look equally as beautiful as their shingle counterparts. Plus, they increase the resale value of your home due to their long lifespan and easy maintenance. As a bonus, homeowners can often obtain a discount on their insurance after installing a metal roof.
Commercial Metal Roofs
Businesses and commercial properties in and around Southport, NC, are opting for metal roofs to protect their livelihood from taking too big a hit after a hurricane. They also love the low maintenance of metal roofs as well as their energy efficiency. Metal roofing doesn't crack, shrink or erode. It is built to last and stand the test of time.
Schedule a Free Roof Inspection Today
If you are considering metal roofing, reach out to us today to schedule a free inspection. Call us at (910) 443-9049, or fill out our online form.