Clean Gutters Protect Your Roof and Home
Clean gutters channel water away from your roof and home, protecting it from water damage and leaks. If your gutters are obstructed with debris, the water may pool. Standing water is very dangerous for shingles as it has the potential to find its way under to your roof support and then into your home as a leak.
Clean gutters also protect your home's siding, foundation, basement and landscaping. If you have dirty gutters, you put all this at risk. At Willis Roofing, we offer gutter cleaning services to our customers to help protect their roof and their home or business.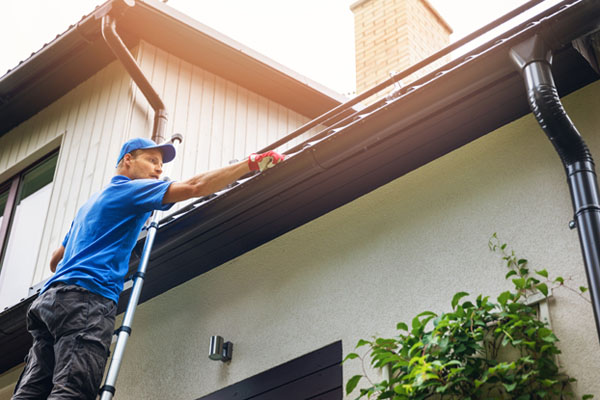 Easy Add-On Service to Roof Repair & Roof Inspection
Many of our customers add gutters cleaning to their roof inspection, roof repair or storm proofing roof maintenance service. Since we are already there, it's easy to just add gutters cleaning to what we're doing rather than hiring a separate company to get the job done.
At Willis Roofing, we always try to go above and beyond for our customers to make things as easy and stress-free as possible. Our commitment to quality work and exceptional customer service is why we are the go-to roofing company in the Southport, NC, region.
Schedule a Gutter Cleaning Service and Free Roof Inspection Today
If you need your gutters cleaned and your roof inspected, reach out to us today to schedule a gutters cleaning and free roof inspection. We can also install gutter guards. Call us at (910) 443-9049, or fill out our online form.