Gutter Guards Help Protect Your Roof and Home
Gutter guards are a protection system installed over your gutters to keep debris and leaves out. Clean gutters are essential in keeping water away from your roof, siding and foundation. Obstructed gutters can damage your roof and home by allowing water to pool and seep into your home.
Many homeowners and businesses choose to install gutter guards to reduce gutter maintenance and cleaning. While installing gutter guards doesn't mean you won't ever have to clean your gutters, it does significantly cut down on the need for maintenance.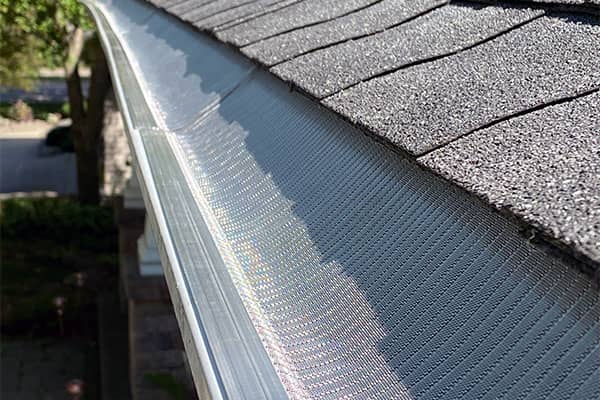 Easy Add-On Service to Roof Repair & Roof Inspection
Many of our customers add gutter guard installation and/or gutters cleaning to their roof inspection, roof repair or roof installation. There are many different types of gutter guards to choose from. One of our skilled and experienced team members can guide you to the best choice for your home and budget. All our gutter guard options are high-quality to ensure their capability to protect your home and roof.
Schedule a Gutter Guard Installation and Free Roof Inspection Today
If you want to install gutter guards, reach out to us today to schedule the service. We will also clean your gutters if needed and perform a free roof inspection. Call us at (910) 443-9049, or fill out our online form.